Reconnecting an assignment
If you've accidentally deleted the link to an assignment in your LMS or you need to rebuild a new link to the same assignment, this option allows you to reconnect an assignment in VoiceThread to a link in your LMS.
Start by building the new link in your course. Please visit the link building support page to get started.
Once you've created the link, choose the "Assignment Builder" option, then "Reconnect Previous Assignment."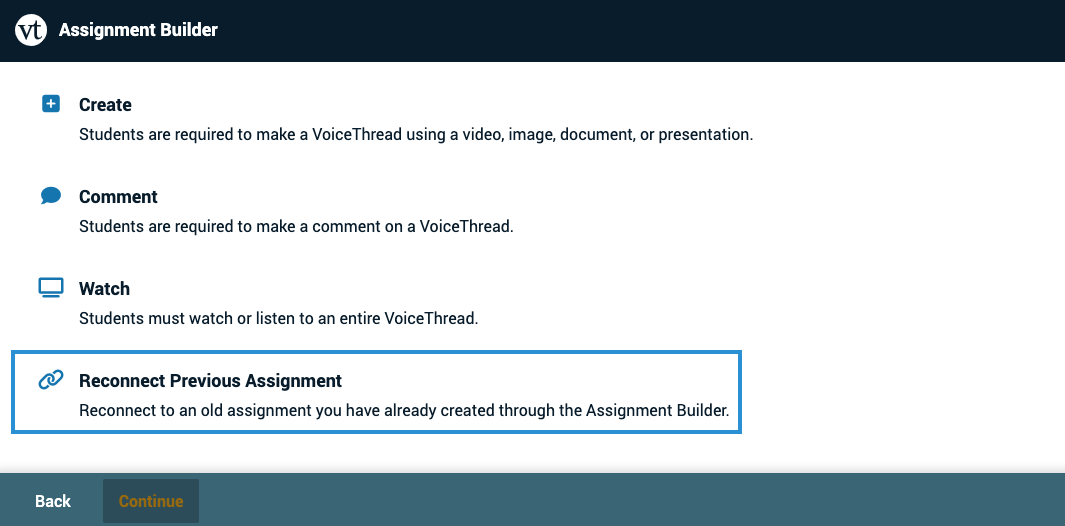 This takes you to a list of all assignments you have ever created in this course. Those you had already finished setting up and published are blue, and those that you hadn't finished configuring are yellow. Just click on the assignment you want to reconnect, and then click "Publish" at the bottom of the page.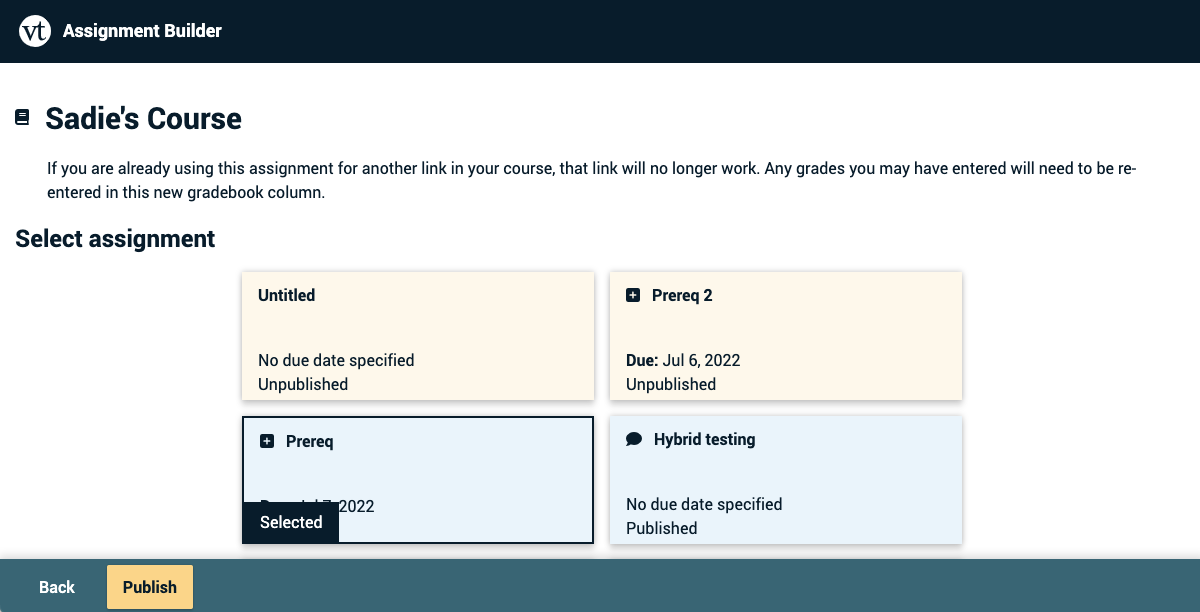 Once you've completed this, the assignment and all existing student work submitted to it will be connected to this link in your LMS course. If the old link still exists in the course, it will no longer point to this assignment.
Any existing grades may or may not transfer to the new column depending on what your LMS supports. The messaging you see at the top of the assignment selection page should state whatever policy is true for your LMS.